Free eBook: A Quick Start Guide to Starting a Daycare.
If you have ever been hesitant to start a daycare business or begin a new venture, then this free guide and email newsletter will give you the confidence you need. Here is just some of what you will learn:
How to determine if you are a good fit for the daycare industry.
The importance of a good daycare business plan
Ways to obtain funding for your daycare
How to find the best location for your daycare
How to best market your daycare
And more!
Free Daycare Business eBook and Newsletter
Enter your name and email below to get started!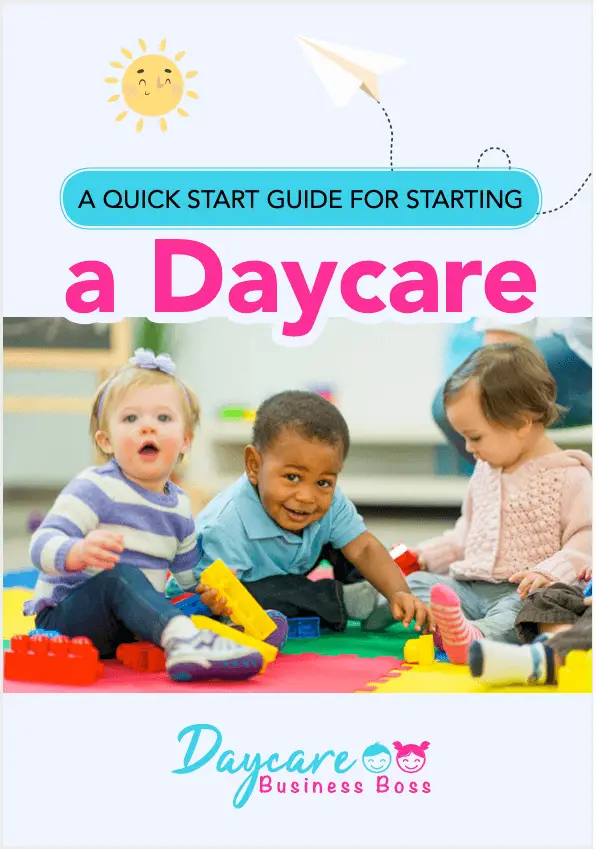 Scroll down below to view some helpful articles to help prepare you in starting your own Daycare Business.