Starting a daycare involves dedication, hard work, and passion for the business. It also involves a financial commitment, particularly during the initial startup process. There are licensing fees, insurance, maintenance, and supplies.
To start a daycare, one should expect to spend around $50,000. Costs can range from $10,000 to $100,000, as it largely depends on the size of the daycare, location, and how many children must be accommodated. Home-based daycares require minimal startup costs, medium to large size child care businesses can cost upwards of $50,000, and the largest facilities can incur costs over $100,000.
Breakdown of Costs
The costs explained in this section pertain to an average-sized daycare and, while the numbers may fluctuate depending on size, is a good framework for the types of costs that all daycares would have.
Initial Startup: $7,550
Initial startup costs are estimated at $9,750. This includes supplies, legal requirements, and some basic marketing materials.
Stationary, etc.:

 

$150

Art supplies: $150

Kitchen supplies: $200

Cleaning supplies: $100

Medicine kits: $100

Mats and pillows: $150

Stackable chairs: $100

Tables: $400

TV: $500

Outdoor playground set: $5,600

Storage bins: $100
Stationary refers to office supplies such as paper, pens, envelopes, etc. Art supplies include basic materials such as markers, crayons, pencils, paper, etc. Pots, pans, plates, and utensils are included in the kitchen supply costs. The cleaning supply cost pertains to disinfectants, mops, wipes, and other items to maintain the cleanliness of the facility, which is critical to the well-being of the children along with medical supplies.
Sleeping equipment such as mats and pillows should also be accounted for, which will likely amount to $150 to start. Chairs and tables could add up to around $500 depending on the number of children. Storage bins can be purchased at an affordable price, but a relatively large quantity is needed to store supplies and personal items.
It is also common for daycare centers to have a fenced-in outdoor section for children. Considering the area is already fenced-in, a commercial outdoor playground set made for 20 children is about $5,600. If a fence needs to be installed, one should expect to spend an additional $2,500.

Building: $37,500
The costs reflected in this section are related to the price of renovations to a pre-existing and pre-owned facility. Purchasing a home or facility to house a daycare business will require significant additional costs, resulting in a total end investment of over $500,000. However, if one is interested in starting a home-based daycare or already has a separate building for the business, it will likely need renovations.
Kitchen materials: $20,000

Bathroom equipment: $10,000

Appliances: $5,000

HVAC: $2,000

Permits: $500
Renovations to bring buildings up to code are important to consider, as home inspections are conducted by state agencies to ensure the safety of children. The $35,000 figure is the average renovation cost for a home or building between 3,000 and 4,000 square feet.
There are some key considerations regarding the construction and design of daycare facilities. They must be accessible, functional, productive, safe, and sustainable. Buildings must comply with the Americans with Disabilities Act Accessibility Guidelines in order to accommodate children and adults with disabilities. Partitions may be needed to separate classrooms and proper equipment for both indoor and outdoor spaces is important. Office spaces must be conducive to work and equipped with the relevant infrastructure. There should also be adequate exterior lighting, and space and occupancy regulations must be followed.
On average, kitchen renovations cost roughly $20,000. Cabinets are around $1,500, countertops are $5,000, flooring is $5,000, and additional materials and installation are about $8,000.
If bathrooms need to be updated, modified, or remodeled, one should expect to spend $10,000. Cabinets and flooring are $2,000 each, sinks are about $800, toilets are about $200, lighting and fixtures are $500, tubs and showers add to $3,000, and countertops are $1,000. Appliances will likely cost $5,000, which includes stoves, washers, etc.
HVAC-related costs can be expected to total $2,000, as it would include an air conditioning unit and any extra insulation that may be needed. However, if one does not already have a heating unit in the building or adequate air conditioning, this cost could amount to $20,000. Additionally, obtaining the appropriate building permits from a city or town government will likely cost around $500.
Administrative: $6,800
Administrative costs include the appropriate technology, licensing, insurance, and other costs necessary for the operation of the business.
Legal and licensing: $1,000

Marketing: $850

Computer and printer: $900

Utilities deposit: $175

Business phone: $200

Insurance: $3,500

Professional development: $175
The legal figure includes a one-time orientation fee of $25, a one-time application fee of about $75, a yearly licensing fee of about $75, and the cost of seeking legal guidance regarding business filings and state regulation compliance. While fees vary by state, they are generally quite similar.
Basic initial marketing items will likely involve making brochures to hand out and display, as well as developing a website. Of the $850, $350 should be set aside for brochures and pamphlets, and $500 should be allocated to website development or an online advertising and outreach campaign.
A computer and printer cost roughly $900, as the average printer price is about $200 and the necessary computers are roughly $700 each. Additionally, utilities are expected to be around $175 during startup, and a business phone is roughly $200.
One should expect to spend around $3,500 for insurance, which for a daycare requires a plan that includes hazards and liability. CPR and first aid training fall under the professional development category.
Overview
The startup costs for your childcare center will depend largely on how one chooses to establish and operate the business. Starting a childcare center in one's home is much less expensive than leasing or purchasing a facility. Home-based childcare centers have relatively low overhead costs, including rent and costs associated with maintenance and utilities. In this scenario, one could accommodate up to four or five children without having to pay rent for a separate facility, and the only monthly expenses would be food, toys, and other educational materials. One should expect a one-time cost of $300 to $400 per child for general supplies and an additional $80 to $100 per month for food. Different devices may also be required, such as safety locks for drawers and cabinets, as well as locked gates. In total, this would likely cost around $100. In addition, one will also likely want to invest in small-scale local advertising and a custom sign for the front of the facility.
There are also other factors to consider when ascertaining the startup costs for a childcare center, which include the daycare hours, whether the children are supplied with food, the amount of children accommodated, and how much one plans to charge for the service. Additionally, staff considerations, such as salaries and employee benefits are also important to keep in mind.
Licensing fees should be accounted for, as states require all daycare providers, including in-home providers, to be licensed. The license costs include background checks and application fees, some of which are one-time, while others are yearly. In addition to basic fees, one may have to allocate additional funds to prepare the facility for inspection. This may involve installing safety features, purchasing necessary supplies, or remodeling the building. This is where the renovation costs become relevant, as inspectors may list additional modifications or equipment that may be necessary before opening the business.
Insurance plans are a critical cost that can be easy to overlook when considering all of the other factors. An insurance policy will help protect the business owner in the event that a child is injured or falls ill while at the daycare. Home daycare insurance can be purchased as a special rider on an existing home insurance company, or through an agency that specializes in daycare insurance. While more expensive, insurance from a private company that specializes in daycare insurance can typically be issued for larger amounts and will provide more coverage should problems arise.
Additionally, a lot of supplies are required when caring for children. If infants or toddlers are taken care of, high chairs, cribs or playpens, as well as seats where children can be strapped in, will be needed. Even if parents bring diapers and bottles, there should be an extra supply of diapers and formula on hand. The daycare will also need food for breakfast, lunch and snacks, and a selection of age-appropriate toys, games, books, and movies.
To become profitable, a certain amount of clients will be needed, thus making marketing strategies very important. Placing an ad in a local newspaper or directory usually requires a small fee. Internet listing services might also require a fee for listing your home daycare business in their database. One might want to hire an amateur graphic designer to design business cards that can be given to potential clients or leave at kid-friendly stores and attractions. Also, word-of-mouth references are valuable, so it is important to provide quality care in order to maintain a good reputation.
Experts suggest that in order to earn a considerable profit in the child care industry, one should plan on accommodating roughly 80 children. Hard assets, such as playgrounds, toys, couches, and cribs, should run between $300 and $400 per child. One may also need to shell out a few extra months in rent and directors' salaries, as well as training for staffers. Regarding marketing, it could take up to a year to attract enough clients to be profitable. Marketing expenses likely will drop on a percentage basis over time.
Once a child care center is up and running, payroll to meet mandated staff-to-child ratios is the largest cost, taking roughly 70% of sales. The business owner will pay themselves a salary, but if they plan on accommodating more than a few children, additional staff will be needed. Different states have varying requirements for the adult-child ratio for daycares, and it depends on the age of the children. Included in the wages should be Social Security payments, unemployment taxes, and the cost of a background check on the childcare worker. State laws vary, but one staff member per 12 preschool-age children is generally required, as well as one per six children ages 2 to 4, and one per every four infants. Health insurance and other benefits are uncommon. Rent and property taxes another 15% of sales; meals and supplies, 4%; insurance, 3%; and maintenance, 2%.

Resources
There are many resources available to those interested in starting a daycare. Online databases clearly outline the legal and licensing requirements depending on the state where the business will be located. There are also online courses and educational materials to prepare one for the child care industry. Grants and loans are available to child care businesses as well. In order to support employee retention, local businesses offer financial incentives, and some communities provide daycares with financial support for renovations and improvements. If one finds it too expensive to open a separate facility or does not have the resources needed to do so, they may consider partnering with a local business to offer daycare services onsite.
The Child and Adult Care Food Program is a federal program that reimburses daycare centers for some of the costs of feeding children, and many federal and state-based grant and loan programs are available to daycare providers. A number of different organizations may participate in CACFP, including nonprofit daycare centers and after school care centers. For more information, one can contact their state agency. The national nonprofit ChildCare Aware provides many resources for potential daycare providers, including sample budgets and sources for grants and loans. This organization leads projects that increase the quality and availability of child care, undertakes research, and advocates for child care policies that positively impact the lives of children and families.
Related Questions
What are some additional costs that may be necessary?
In addition to the items explained above, one should plan on setting aside some more funds and budget accordingly. This is because there will inevitably be some unexpected expenses that may unexpectedly show up, especially during the building process. Upon inspection, one may find that it may actually cost $50,000 to renovate depending on the state of the facility. These costs may include additional alarms, electrical work, stairs, ramps, tree removal, septic upgrades, driveway renovation, and architect fees. As a result, it is important for business owners to plan accordingly, as many of the expenses will make the daycare safer, better, and more attractive to clients.
What is the expected cost for a larger commercial child care center?
Larger daycares can cost between $100,000 to $500,000 to start up. Daycare franchises could cost up to $3,000,000. These numbers reflect the high building-related costs, payroll, administrative expenses, large quantity of supplies, and significant upfront investment. While smaller-scale home-based or community daycares could cost as little as $10,000 to $30,000 depending on the readiness of the facility, larger centers incur much higher costs.
What are some examples of startup costs for actual daycare businesses?
In a child care business plan, a company called The Toddler Warehouse outlines its anticipated budget and business model, which can be found here. That particular business, which considers itself a larger, higher-end child care center, totaled $85,000 for its initial investment. If a business owner has some of the money upfront, banks may be more likely to lend the remainder of the costs. Startup costs for another sample child care center, totaling $107,500, called for $30,000 in furniture and classroom equipment, $10,000 in kitchen improvements, $19,000 for overall building improvements, $6,000 in signs and $42,500 in working capital. Another example from Maryland for a childcare center for 97 children, infants to age 5, called for $145,500 to renovate an existing building, and $250,000 in other costs to meet state requirements.
How much can one expect to earn by starting a daycare?
Daycare owners are usually extremely busy, preparing meals and educational activities for children and ensuring they get enough exercise. They also maintain records of children's routines and report their progress and interests to parents. Daycare workers will also need to be hired and trained if one operates from a commercial building. It is also important to maintain records of sales and expenses. One can expect to earn an annual salary averaging about $40,000. Income as a daycare owner is contingent on the number of children enrolled at the daycare location or home. One would earn more if they worked with 12 children versus eight, for example. Business owners may also draw a larger client base in a more densely populated city. In areas such as Massachusetts and Washington, D.C., for example, daycare owners can typically expect to earn more. Daycare providers in these areas can often charge more for their services if their rates remain competitive.
Please note: This blog post is for educational purposes only and does not constitute legal advice. Please consult a legal expert to address your specific needs. 
Get started on opening your daycare business today! Take a look at our free guide here.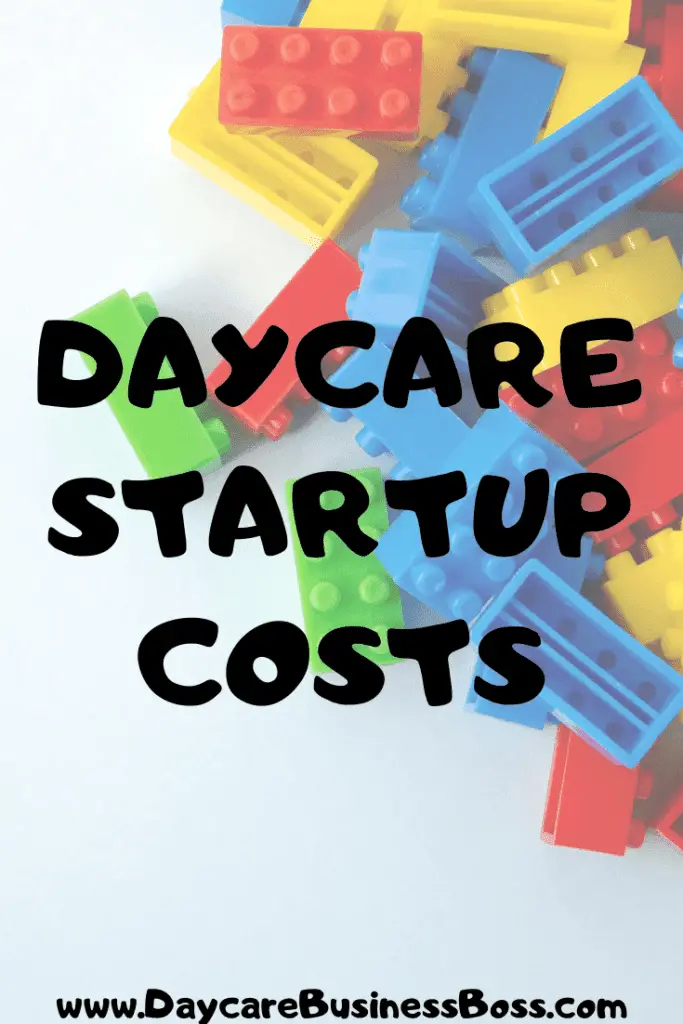 Meet Shawn Chun: Entrepreneur and Childcare Business Fan.
I'm a happy individual who happens to be an entrepreneur. I have owned several types of businesses in my life from a coffee shop to an import and export business to an online review business plus a few more and now I create online daycare business resources for those interested in starting new ventures. It's demanding work but I love it. I do it for those passionate about their business and their goals. That's why when I meet a childcare business owner, I see myself. I know how hard the struggle is to retain clients, find good employees and keep the business growing all while trying to stay competitive.
That's why I created Daycare Business Boss: I want to help childcare business owners like you build a thriving business that brings you endless joy and supports your ideal lifestyle.